Cardiac failure colloquially called a heart attack is a phenomenon being witnessed at large among youngsters in India. As per a recent study, GenNext (people aged between 35 to 45 years) have a higher risk of getting a deadly cardiac arrest than similar-aged people from western countries. According to WHO, in India, one-fifth of the total deaths happen due to heart ailments. The most unfortunate part is that 40% of them are below 55.
Here's looking at famous personalities who lost their lives in 2021 due to heart-related ailments even before they turned 50.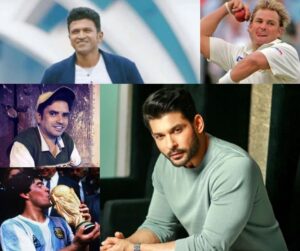 The sudden demise of several celebrities from the TV, Bollywood and Sports industries have left their fans and family in deep mourn. Also, their unexpected deaths have made people think life is unpredictable.
Brahma Swaroop Mishra – Mirzapur actor died on 2nd December 2021 due to chest pain at 36.
Puneeth Rajkumar – Leading Kannada actor lost his life due to severe cardiac arrest on 29th October 2021. He was 46.
Sidharth Shukla – Bigg Boss 13 winner, television and Indian film actor died due to a cardiac arrest on 2nd Sept 2021. He was just 40 and at the sweetest peak of his career.
Raj Kaushal – A famous director and producer succumb to a heart attack on 30th June 2021 at the age of 49
Amit Mistry –A popular name in the Hindi and Gujarati film industry left us on 23rd April 2021 aged 47.
Diego Maradona – The football legend suddenly succumbed to a heart attack on 25th November 2021 at 60.
Concerns caused by the demise of these much-loved celebs:
The unexpected loss of these world-famous celebrities made several headlines and raised many questions like:
What is a heart attack?
How can we prevent cardiac failure?
What are the reasons for a heart attack?
Why has cardiac failure emerged as quite a big danger to youngsters? (Until a few years back it was a threat mostly attached to older adults).
What lifestyle changes are needed to lower the risk of a heart attack?
Which lifestyle factors cause heart attack among youth?
What actions should we take when a heart attack occurs?
What to do when suspecting a heart attack?
What is the treatment of heart attack? And so on.
With the rapidly increasing occurrences of heart attack deaths in India, it is time to be aware of this deadly disease and take essential steps to reduce its incidences in India. Being informed about the symptoms, precautions, reasons, risk factors, treatment etc. can help people manage this fatal health issue and avoid their chances of a sudden cardiac failure.
Scroll down to get a complete guide on Heart Care and Heart attack: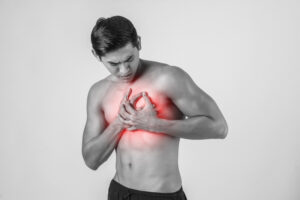 Heart Disease – Statistics:
The good news is that heart ailments are preventable. While self-care is the key to avoiding the risk, call 911 and ask for medical emergencies if you suspect a heart attack.
What is a heart attack?
A heart attack, also known as Myocardial Infarction (MI), occurs when the blood supply to the heart is blocked, and it can't get the oxygen it requires. A cardiac attack is an unavoidable medical emergency that needs immediate treatment. Without proper treatment, a mild heart attack can lead to severe cardiac arrest in which the heart stops beating utterly.
Spotting the early signs of a heart attack, taking prompt actions and seeking the dead-on treatment can save a person's life.
What to do when suspecting a heart attack?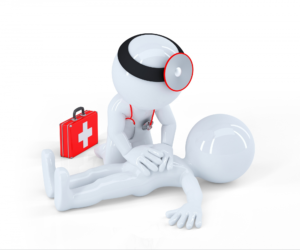 At the time of a heart attack, you need to take prompt action to open the blocked artery. Call 911 and ask for a medical emergency immediately. While waiting for the ambulance to arrive, begin CPR (push hard and fast in the centre of the chest) and chew an aspirin (325 mg). Aspirin is a prescribed drug used to thin blood clots and improve blood flow to the heart. Hence, lower the risk of heart attack deaths by 25%. Continue CPR until help arrives. Make sure the patient is not allergic to aspirin.
Even if you are not sure it is just chest pain or heart attack, call 911 or EMS (emergency medical services) immediately. EMS staff can start the treatment as soon as they arrive, around an hour sooner than if you take the patient to the hospital by car. Also, EMS staff are well skilled to revive someone's heart that has just stopped.
Key emergency actions to take at the time of heart attack:
Call 911
Check for breathing
Give Aspirin 325 mg
Perform CPR
Continue CPR until help arrives
Every minute matters. Take prompt action ASAP. The more you wait, the more damage is done to the heart and the lower chances of survival.
What are the symptoms of a heart attack?
The most common symptoms of a heart attack in men and women are:
Chest discomfort: It feels like pain, pressure, fullness or squeezing. Sometimes, it also feels like indigestion or heartburn. The pain in the chest can radiate to the arms, jaw, neck and back. It is often in the left or centre of the chest and lasts more than a few minutes. It may recur after a while.
Shortness of breath.
Feeling weak and lightheaded.
A devastating feeling of anxiety.
Other symptoms include nausea, vomiting and dizziness.
Getting clammy and sweaty.
Knowing the symptoms of a cardiac failure can lower the risks of deadly outcomes and increase the chances of survival.
What is the risk factor of a heart attack?
Here are some lifestyle factors that increase the risk of a cardiac attack:
Family history
Genetic factors
Male sex
Older age
High blood pressure
High cholesterol levels
Obesity or diabetes disorders
Having a diet high in fats, processed foods, sugars, and salt
A high alcohol intake
Smoking excessively
Low physical activity
High levels of stress or hypertension
Generally, a person experiences a cardiac failure from one or a combination of these factors.
How to prevent a heart attack?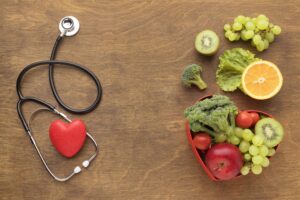 You can take various steps to lower your risk of getting a cardiac failure or having another one.
Quit smoking.
Reduce your alcohol consumption. (Take not more than two drinks a day for males and one drink for females).
Take a balanced diet. (Take a low-fat, high-fibre diet with a minimum of 5 portions of fruit and vegetables a day). Eat a diet that is low in cholesterol, salt, and sugar; and high in whole grains and omega-3 fatty acids.
Maintain your weight.
Do regular exercise. (Workout at moderate intensity for half an hour a day, 5 days a week).
Manage diabetes, high blood pressure, high cholesterol level and other medical conditions.
Don't take excess stress. (Try meditating, getting enough sleep, and spending time with people you love).
By just making these lifestyle changes, one can reduce the risk of cardiac failure by more than 80%.
What are the complications after a heart attack?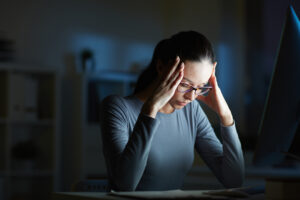 Depending on the severity and other medical factors, people can experience these complications after recovering from a heart attack.
Depression: This is one of the most common complications. Spending time with loved ones and engaging with their favourite activities can help minimise the issue.
Oedema: Fluid amasses and causes puffiness in the legs and ankles.
Arrhythmia: The heart pumps erratically, either too slow or too fast.
Angina: Inadequate oxygen reaches the heart and causes chest discomfort.
Aneurysm: Scar tissue accumulates on the affected heart wall, causing stretching and thinning of the heart muscle, developing a sac. It can lead to blood clots.
Myocardial Rupture: Due to damage done by a heart attack, Myocardial Rupture (a tear) occurs in a part of the heart.
Heart Failure: The heart stops beating effectively, leading to difficulty breathing, fatigue and oedema.
Some lifestyle changes, medical monitoring, ongoing treatment and self-care can help reduce the risks of these complications.
What should we do to steer away from a heart attack danger?
Undergo regular glucose tests and a complete lipid profile every five years after 20 and then yearly after 40. Also, make heart health screening a yearly occurrence. If the tests result show abnormal reading, start following the below steps immediately to avoid the risk.
Seek dietary help. Manage the level of salt, sugar, salt and fat in the daily diets. Excessive consumption of sugar and saturated fat leads to obesity and increased bad cholesterol. And consuming excess salt can lead to increased stress and hypertension, which causes heart damage. Seek expert tips to bring some lifestyle changes like doing exercising, quitting smoking and developing healthy habits.
It is never too late to start taking care of your heart.
Outlook:
A heart attack can be life-threatening if not treated on time. Hence, taking immediate medical attention is highly advisable. Key warnings include severe chest pain and difficulty breathing. Thus, if you ever suspect a cardiac failure, call 911 immediately and perform CPR until help arrives. With prompt action, there is often a higher chance of survival.
Heart attack is preventable. Take care of your heart to avoid the risk.
Note: The information mentioned in this post is purely research-based (info taken from trusted medical and government sites.) Our aim is to just aware people of their heart health and take essential steps needed to promote a healthy heart. Readers are advised to consult their health care provider first before taking any significant steps mentioned in this heart care guide.