No matter what your age or gender or what stage of life you're in, using the best natural skin care products can make all the difference in the way our skin looks and feels. Whether you have oily skin, acne-prone skin, or sensitive skin, natural skin care is a way to unlock the healthy glowing skin of your dreams.
On average, we use around 10 different beauty products on our skin daily, and we barely bother to check out what goes inside to formulate these products or what ingredients our skin care products contain. But do you know whatever we apply to our skin, around 60% of that gets absorbed into our body, leaving a lasting impact on our overall well-being?
However, with the rising awareness of organic beauty and the multiple benefits it offers to users, now more and more people are switching to natural skin care products. It is always best to switch from chemical-based skincare products to organic skin care products. And we bet once you embrace organic skin care, you will fall in love with your skin.
According to Statista, the global market value of natural and organic skin care products is expected to grow by $20.4 billion dollars by 2030.
Wondering why is this? Here are the best benefits of natural skin care products that will give you enough reasons to make this much-needed switch now, if not yet. But before we begin, let's first discover the list of harmful ingredients to avoid and natural ingredients to look for in skin care products:
Harmful Ingredients
Many skin care and beauty products available in the market today are loaded with chemicals and harmful ingredients that can cause damage to the skin. These ingredients are: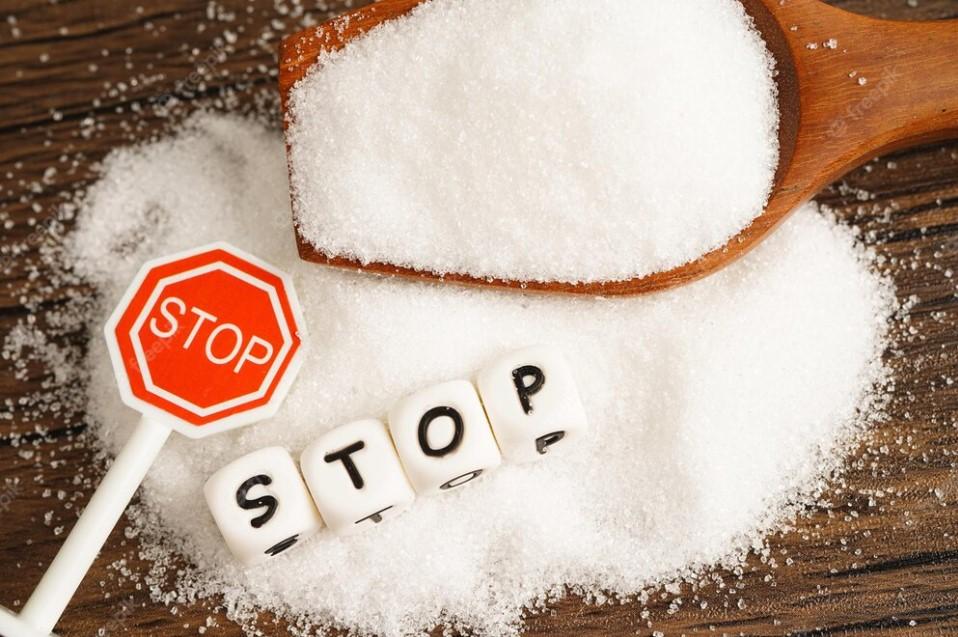 Parabens: Paraben is a common preservative found in skincare products, and they are linked to hormonal imbalances and other health issues.
Synthetic Fragrances: Artificial fragrances can cause allergic reactions and skin irritation.
Sulfates: Sulfates can strip off the natural oil of the skin, leading to dryness and irritation.
Phthalates: Phthalates are commonly found in synthetic fragrances and have been linked to reproductive issues.
To stay safe from the skin-damaging impacts of these ingredients, you should check out the ingredient lists and make sure your chosen skincare products are free from these additives.
Natural Skin Care Ingredients
Natural skin care ingredients are often organic, plant-based ingredients that provide a range of benefits to the skin. Some common examples of these ingredients are:
Jojoba Oil: Jojoba oil acts as a great natural moisturizer for face that helps balance the skin's natural oils.
Chamomile: Chamomile is a natural anti-inflammatory that works to soothe and calm the skin.
Green Tea: Green tea is a natural antioxidant that helps delay premature aging and protect the skin from damage.
Aloe Vera: Aloe vera is one of the most beneficial natural ingredients found in almost all natural skin care products. The anti-inflammatory properties of this plant help soothe and hydrate the skin.
Also Read: Discover the Amazing Uses and Benefits of Aloe Vera for Skin, Hair, and Health
Benefits of Natural Skin Care Products
Organic skincare has been the hottest beauty trend in recent years. It has taken the beauty industry by storm due to the fact that natural skin care products are better for the skin in all ways. It is safe to use, environmentally friendly, and keeps the skin glowing. Let's discover the multiple benefits of using natural skin care products.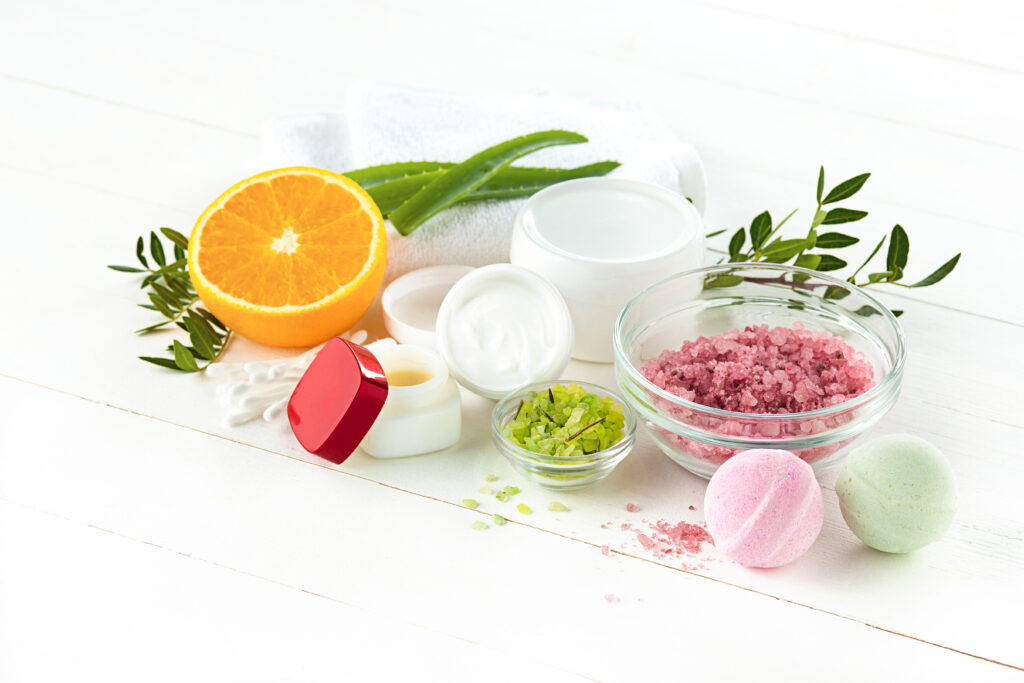 No Side Effects
Natural skin care products easily get absorbed into the skin and give miraculous effects when with zero side effects or risk of developing any skin allergies. On the other hand, beauty products that contain complex chemical substances are not easily accepted by the skin, and our body reacts negatively, causing acne, rashes, inflammation, redness, and irritation, amongst several other skin concerns.
Prevents Premature Ageing
We can stop aging signs like fine lines, wrinkles, blemishes, etc., to appear. Aging is a natural process, but premature aging is an alarming sign reflective of severe underlying skin concerns. Hence, we should take apt steps to prevent premature aging. While the beauty market is mushroomed with limitless anti aging products, and some of them also work but many times, the toxic chemicals found in those products do more harm than good.
While natural skincare products have been found to be very effective in preventing premature aging without exposing our skin to potentially problematic substances.
Healthy and Glowy Skin
Natural skincare products formulated with aloe vera, coconut oil, turmeric, rose water, etc., help us achieve the flawless skin we all dream of. When we add these substances to our natural skin care routine, most of our skin concerns disappear, leaving us with radiant, glowy, and healthy skin.
Safe for the Skin
No synthetic formulations, no complex chemicals, and no artificial aroma, natural skin care products are completely safe for the largest organ of our body – The Skin. No matter whether you have acne prone skin, sensitive skin or any other skin type, you can never go wrong with organic skin care. They are all safe and natural. Moreover, when you use them regularly, you will notice a significant reduction in itching, acne, irritation, and allergic reactions in your skin.
With so many benefits of natural skin care canvassed above, making the switch from synthetic to organic seems to be an ideal move – both for humans and for the environment.
Top Natural Skin Care Brands in the Market
With the ever-increasing hype of adopting organic beauty trends, it is no longer a tough task to find the best brands of natural skin care products. There are many brands in the market formulating cruelty-free, sustainable, and natural skin care products like natural cleansers, moisturizers, facial kits, etc.
Some of the top natural skin care products brands on the market include Oriflame Facial Kit, Nature Essence Facial Kit, The Moms Co Under Eye Cream, Moms Co Toner, Lotus Herbals Facial Kit, Botanical Skincare, Mamaearth Tea Tree Moisturizer, Khadi Moisturizer, Olay Natural Aura Day Cream and so on. These products contain a range of natural ingredients that provide a variety of benefits for the skin, including hydration, exfoliation, and anti-aging properties.
You May Like Reading: Top 10 Moisturizers for Face for Glowing Skin
What Are the Differences Between "Organic," "Natural," "Green," and "Clean" Skin Care?
When it comes to skincare, terms like "organic," "natural," "green," and "clean" are often used interchangeably. However, in the world of sustainable beauty and natural skin care, all jargons used have different meanings. Getting the literal meanings of these teams can be a little confusing for someone who is new to the world of natural skin care routine.
To clarify the confusion between all these terms, here's what each of the terms means:
Organic Products: Organic skin care products are made from natural ingredients that are grown without the use of pesticides or synthetic fertilizers.
Natural Products: Natural products mean that some or all of the ingredients used in the products are derived from plants and animals. Natural skin care products can be organic or non-organic in nature.
Green Products: Green products are environmentally friendly and often made using renewable resources and sustainable practices. In green products, the concept includes everything right from ingredients to packaging, practices, business strategies, and more.
Clean Products: Clean products have a strict list of ingredients that are kept out while formulating the product. Some examples of these ingredients that are toxic are artificial fragrances, harmful additives, and parabens.
Understanding the differences between all these skin care terms will help you make more informed decisions about the products you use on your skin.
DIY Natural Skin Care Recipes:
Now that you know the importance of natural skin care and some of the reputed brands sell 100% natural skin care products, it is time to discover some DIY recipes for natural beauty products. There are many easy DIY recipes you can prepare using natural ingredients commonly found in your kitchen or garden.
Some of the top DIY skin care recipes include homemade face masks, natural face toner, rose water, etc.
These DIY skin care products are made using natural ingredients that are safe and gentle on the skin, delivering a range of benefits, including cleaning, hydration, exfoliation, and so on.
Related Article: 10 best face mask recipes you can make at home to get glowing skin
Final Thoughts
Natural or organic skin care products offer a wide range of skin care benefits such as hydration, protection from damage, anti-aging properties, and so on, by switching from chemical-based beauty products to natural skin care products that are free from synthetic fragrances, harmful additives, and preservatives, you can keep all your skin concerns at the bye and unlock your way to healthy, radiant skin of your dreams. 
Whether you choose to purchase natural skin care products from the beauty market or make one at home, you will notice the difference in your skin tone and texture soon. You will fall in love with yourself, and your skin will thank you.
You may also like: 5 Best DIY Protein Treatments for Hair and Benefits