Makeup is not only a way to enhance your natural features but also a form of self-expression whether you are a professional makeup artist or just starting to experiment with different makeup products, it is essential to know the right techniques of how to apply makeup like a pro.
Keeping that in mind, here is a step-by-step tutorial on makeup for beginners that will help you get the best makeup look and get you familiar with how to use different makeup products like a professional makeup artist. 
But first, the pre-makeup steps
Pre-Makeup Steps For Beginners
Before starting with makeup steps, it is essential to prep your skin properly by regularly following a skin care routine as per your skin type. A skincare routine that includes cleansing, toning, moisturizing, and other essential steps of skin care will help you get the healthy and glowing skin of your dreams. 
Before you start learning the basics of makeup application, you need to know about the cosmetic products and other essentials needed to do the makeup. This list will help you in creating your makeup kit as well.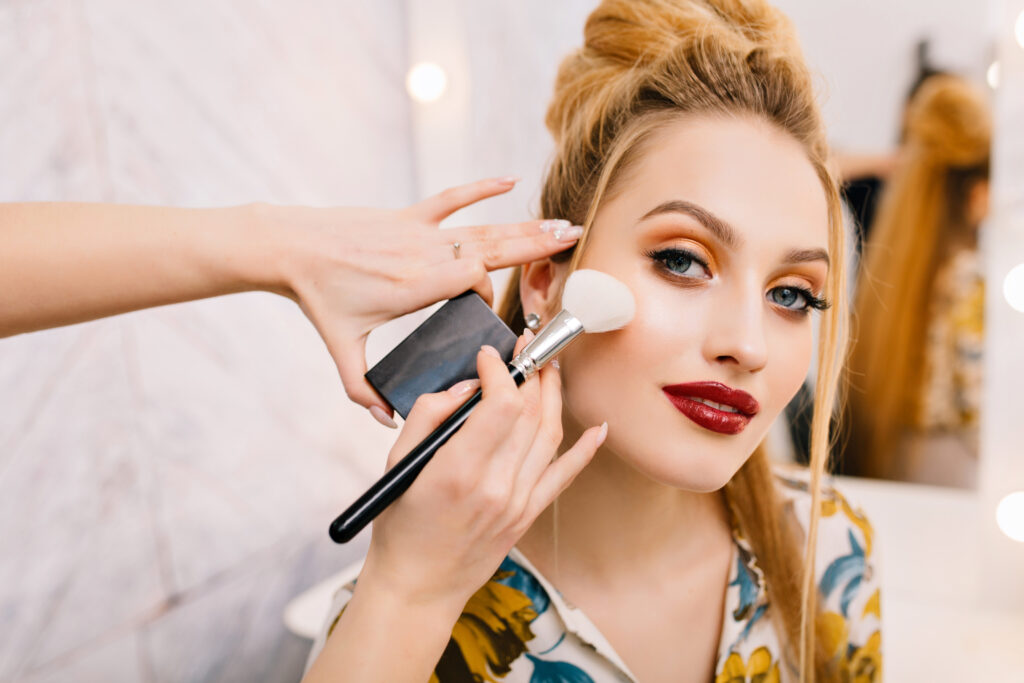 A Complete List Of Makeup Products For Beginners
To get the best makeup looks, it is vital to choose the best makeup products that suit your skin type and tone. Choosing the right beauty products and brushes can make a big difference in achieving the desired makeup look. So, here is a complete list of makeup products for beginners you will need to get a flawless finish.
Primer
Concealer
Foundation
Highlighter or bronzer
Blush
Lipstick, lip liner,
Eyeliner
Mascara
Kohl
Eyeshadow palette
Makeup brushes
Beauty blender or applicator
Setting spray
Now without further ado, let's start with makeup steps for beginners
Basic Application Steps of Makeup for Beginners
Step 1: Primer
To get the perfect makeup look, start by applying an even layer of primer to get a smooth base and make your makeup stay last longer.
Step 2: Foundation
Next, apply a light layer of foundation matching your skin tone or tinted moisturizer to get a natural-looking base. Blend it using a beauty blender or makeup brush.
Also Read: 5 Tips For Buying The Best Makeup Foundation For You
Step 3: Concealer
Now, use concealer to cover any scars, blemishes, pigmentation, or dark circles. Apply it using your fingertips or a small makeup brush and blend it evenly.
Step 4: Powder
To get a matte base, set your foundation by applying a light dusting powder. Use a powder puff or large makeup brush to apply it. Your base makeup look is ready to go ahead with lip makeup and eye makeup looks.
Step 5: Makeup Blush
Now, apply soft blush to the apple of your cheeks. Make sure to choose a shade like pink, rosy red, etc that complements your skin tone.
Step 6: Eye Makeup
It's time to do eye makeup now; the toughest part of the makeup routine. Apply kohl, eyeshadow, eyeliner, and mascara to do eye makeup. For a more dramatic look, you can use artificial lashes and eyelash curlers also.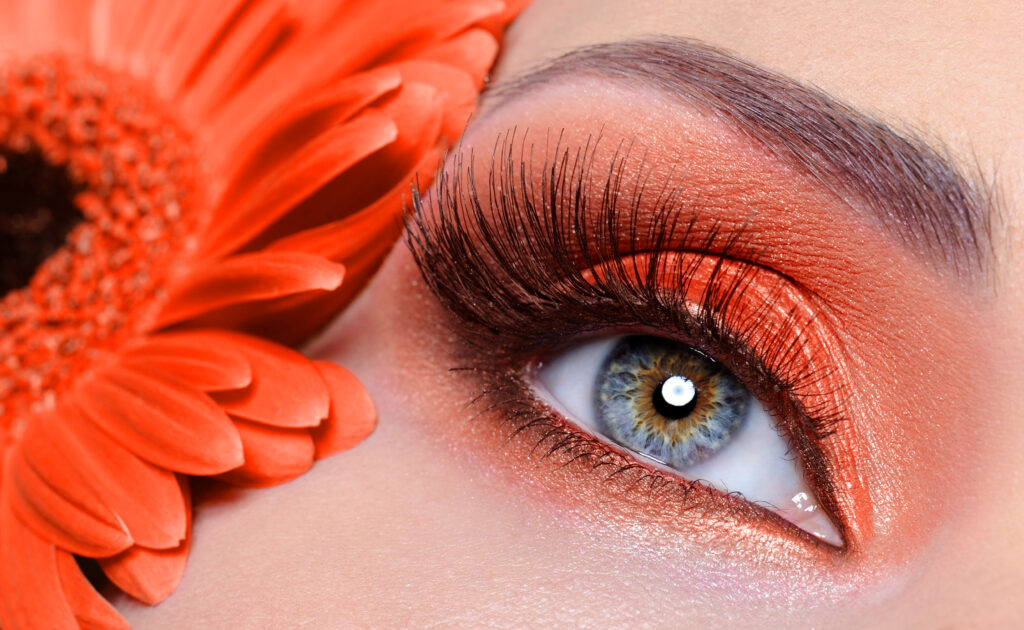 To get a complete guide on how to do an eye makeup look, visit Eye Makeup Looks for Beginners – Tips and Tutorial
Step 7: Lipstick
No makeup look is complete without adding a dash of color to your lips. Choose a lipstick color that matches your skin tone and swipe it to your lips.
To get a perfect lip makeup look, read Lip Care – Be Kiss Ready!
Step 8: Setting Spray
Don't forget to use a setting spray or setting powder to keep your makeup last longer and prevent it from smudging.
These are just the basic makeup steps for beginners; to get a detailed step-by-step makeup tutorial, visit How To Apply Makeup – A Step By Step Guide
By knowing the step-by-step makeup application and regularly practicing the different products and techniques, you can create a flawless makeup look that's uniquely yours.
Makeup Tips and Tricks
We all fall short somewhere, but some extra makeup tips will come in handy. So, whenever you're ready to start, follow these valuable makeup tips for beginners to create a flawless makeup look that will turn heads in the crowd.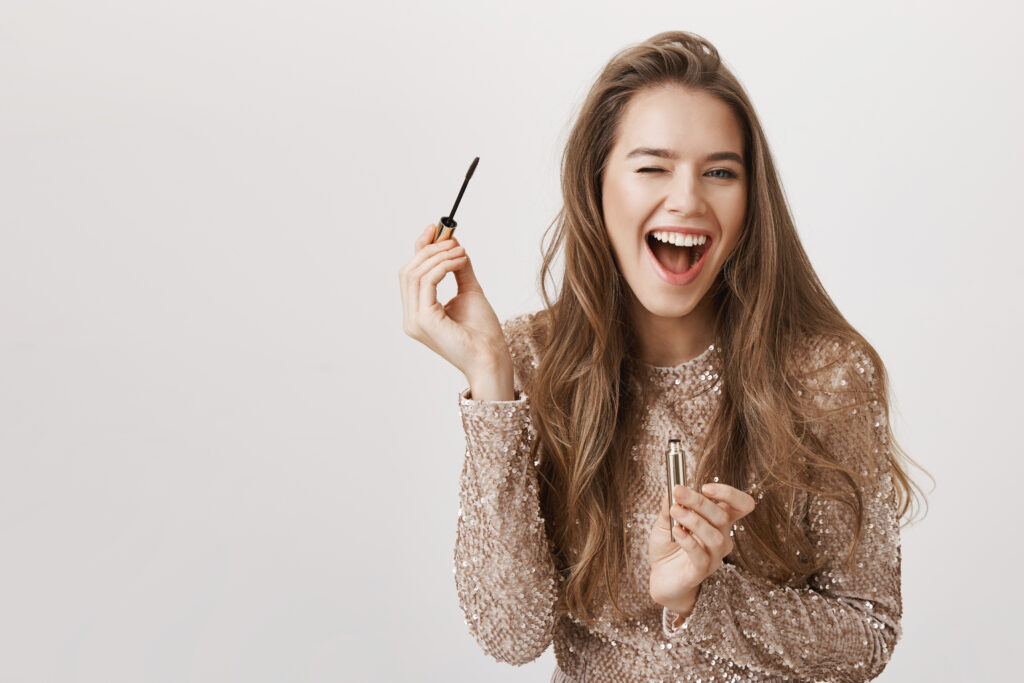 Know your skin tone
Understanding your skin tone and type will help you make a better decision for choosing the right makeup products. The right hue of beauty products or cosmetics like lipsticks, eyeshadows, etc. will complement your natural glow.
Related Article: 5 Skin Types – How to Take Care of Your Skin?
Let your moisturizer set the base of your makeup
A lightweight moisturizer is a great skincare product preventing your makeup from drying out. Applying moisturizer under your makeup will create a smooth base and make your makeup last longer throughout the day without creating a dry or cakey effect.
Use the right makeup brush set for beginners
Choosing the correct makeup brush and sponges can do a job a lot easier. Different brushes are made for different specific purposes, so you need to use them cautiously. For instance:
The flat shadow brush is helpful to even out the base of your eyelid.
The angled liner brush helps with precisely applying eyeliner closer to your lash line.
The big flat brush is good at applying loose powder
With the right makeup brush, you can apply all your makeup products correctly and precisely.
Apply eyeliner in short strokes
Applying eyeliner is one of the most critical steps of applying makeup, so even some simple tips can go a long way in helping you master this technique. When starting with applying eyeliner, we suggest you go in shorter strokes, it will help you get the more precise line you desire.
Use lip liner before lipstick
It's always a good practice to define your lip line using a lip liner first before you use lipstick. This way, you will only need to bother about filling in between the lines only. Also, lip liner prevents your lipstick from smudging.
Apply a base eyeshadow on your eyelids
Creating a base on your eyelids by applying a lighter shade of eyeshadow like beige or white will help make your top eyeshadow shade pop brighter.
Learning the ins and outs of makeup can be intimidating, and the hundreds of YouTube makeup tutorials don't make things easier either. However, a few simple makeup tips can up your makeup game, giving you a helpful base to start with.
The basic makeup tips for beginners mentioned here will help you master the art of makeup like a pro. From daily makeup looks to occasional glitz and glam, these beauty tips will go a long way n helping you get the desired look.
Don't hesitate to step out of your comfort zone and try new things. With regular practice and patience, you can turn from a beginner to a makeup pro in no time!

GlamUp Gallery
Final Thought on Makeup for Beginners
Voila! Now you know all the essential steps of makeup for beginners, beauty tips, and techniques needed to apply makeup like a professional artist. So, why wait? Start practicing today and be set to rock the world with your newfound makeup look.
You may also like: Semi Permanent Makeup – The Hottest Tattoo Trend