Unlike eyeshadows and lipsticks, which allow you to play with a rainbow of colors and then choose your favorite one, finding the perfect makeup foundation for your skin tone and type is a real pain. It is so because 'how to buy the best foundation' for your skin involves much more considerations than just matching the shade.
Keeping the shade of foundation aside, you have liquid foundations, powder foundations, dewy foundation, foundations for dry skin, foundations for oily skin, foundation for combination skin, double wear foundation, full coverage foundation and the list goes on. Therefore, knowing how to buy the best foundation for oily skin and best foundation for dry skin is one of the most essential considerations when wishing to slay with your flawless makeup look.
So, in my series of how to apply makeup like a pro, today I will talk about how to buy the perfect makeup foundation for you.
1. Know the undertone of your skin: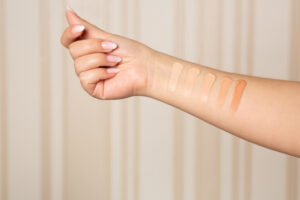 Knowing your undertone and matching your foundation shade with the same is the most important consideration when on the hunt of buying the best foundation. You would have heard people referring to their skin tone as "Warm," "Cool," and "Neutral," but, not sure what exactly your undertone is.
No worries! Here, I'm going to tell you the easiest way of knowing your skin undertone. Check your wrist veins, if they are greenish, you have a warm tone and if they are blueish, you come under the category of a cool tone. People with neutral undertone have a balanced mix of both cool and warm undertones.
Another easy way of knowing your undertone is the color of tanning. If your skin gets all red due to the UVA rays, you have a cool tone. Likewise, if your skin turns brown, you have a warm tone.  Try this tip to determine your undertone and buy a foundation shade that matches your undertone.
2. Know your skin type: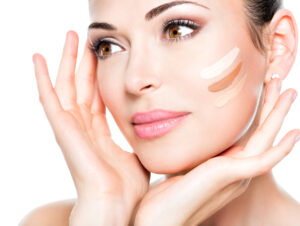 Different types of skin need different types of formulations. Hence, knowing your skin type is essential to buying the best foundation that is meant for your skin type. Oily, dry, normal, and combination are the main skin types.
If you have oily skin, look for a long wear formulation that controls excess oil production and gives a mattifying finish.
For dry skin, using a water-based formula that adds hydration to the skin without making it look greasy is the best choice.
People with combination skin can go for satin or satin-matte foundations as they add a radiant glow to the dry areas of your face without rendering too much shine to the overall look.
We suggest you use Maybelline Fit Me Matte+Poreless foundation, specifically formulated to fit diverse skin types and tones. It works well for normal to oily skin. With its 18 unique shades, finding your favorite shade won't be a hassle.
3. Know the level of coverage: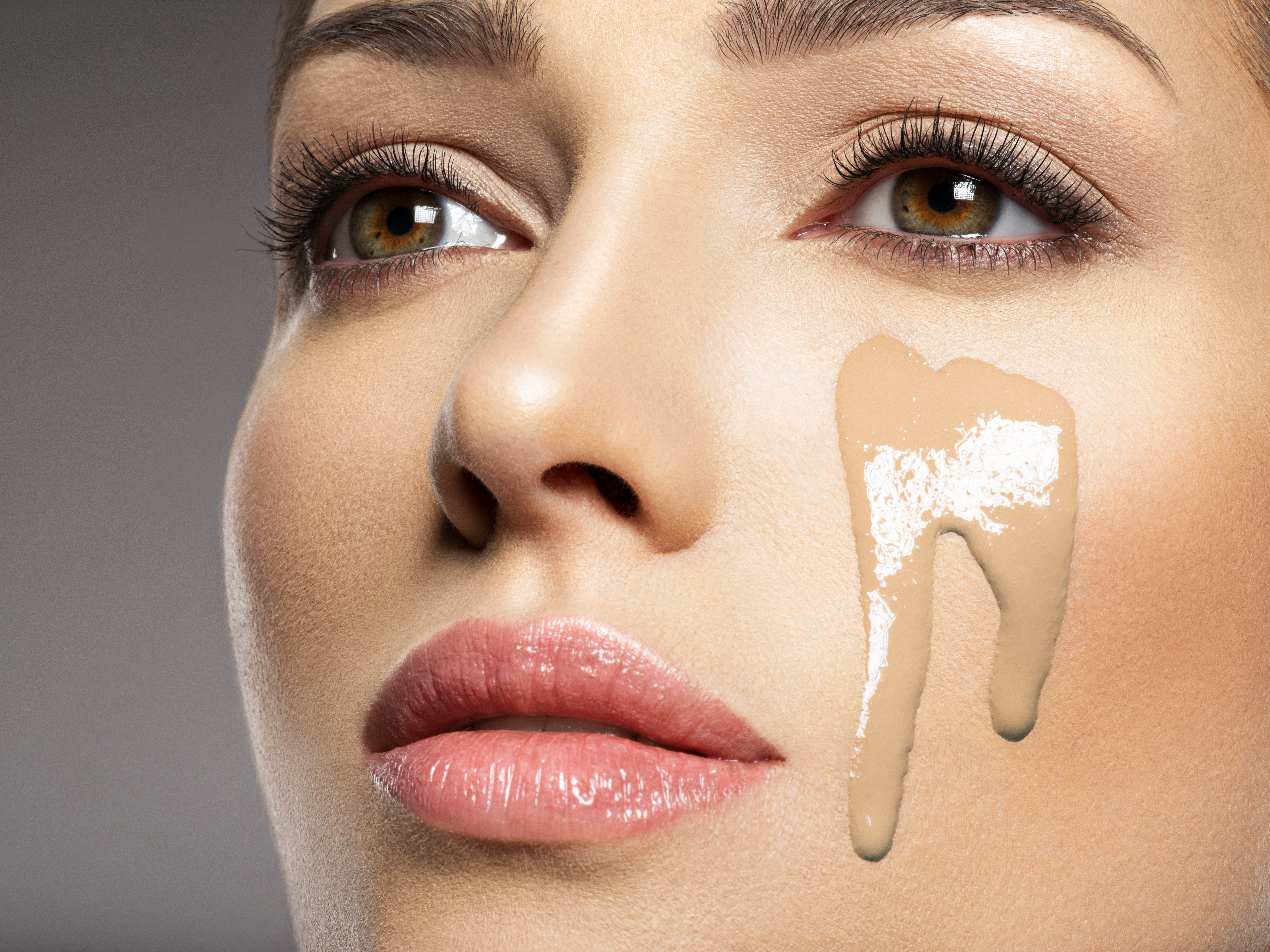 When looking for how to buy the best foundation, consider the level of coverage you want from it. Light, medium or full, what is your desire. Not all makeup looks have similar demands. For instance, go for the full coverage foundation for bridal makeup and party makeup look, medium coverage foundation for a corporate makeup look, and light coverage foundation for a natural makeup look. For a basic makeup look, you can also try using BB cream or CC cream as per your skin type.
In other words, if you just want to even out your skin tone without covering your scars, a sheer or light coverage foundation would be the best choice. If you intend to completely hide all your spots, scars, and blemishes, go for the best full coverage foundation. If you want a makeup look somewhere in between both these choices, a medium coverage foundation is for you.
4. Know the swatch you need: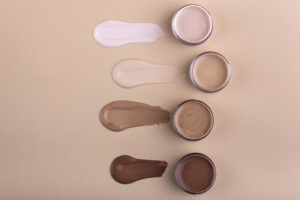 While doing a swatch test on the wrist is a common answer to how to buy the best foundation, make sure to test the swatch along your jawbone also to find the best match for a natural makeup look. This way you can buy the perfect shade of foundation that matches well with both your face and neck.
Having a formula that matches your face but not your neck will not only render an unnatural look but also give an impression of you have a mask on. So, swatch a foundation along your jawline to make sure you have a little on both the areas, your neck, and your face.
5. Know the reaction time: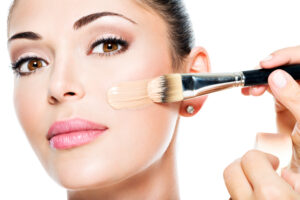 Because of the skin heat, your foundation may oxidize after a few minutes, causing it to turn slightly darker. While you can't prevent your foundation to oxidize, you can wait for 5-10 minutes to see the actual color of the foundation after it has oxidized. So, the next time you buy a foundation from a beauty store, text some along your jawline and wait for some time to settle it in before you make a final purchase.
Whether you want a natural makeup look or looking to glam up an event with your party makeup look, your foundation can make or break the look. With so many variations of formulas, finishes, shades, and swatches available, finding the best match becomes one of the toughest tasks in your entire makeup shopping list. But once you find your favorite pick, it will be your forever friend.
Applying makeup becomes a lot easier when you have the right foundation to prepare the base. Acing the makeup after the flawless base won't be a pain as you have started right.
We hope these makeup foundation buying tips would have made you find the answer to how to buy the best foundation for you and help you apply makeup like a pro to glam up the look. To know more about the best makeup for beginners and how to apply makeup like a pro, read the previous posts.