The festive season is right around the corner and we Indians are in full swing to celebrate Karwa Chauth, Navaratri, Dusshera, Diwali and other festivals with all glam and flame. So, where you are busy loading your shopping cart with Indian outfits, ornaments and makeup products, we are busy picking the trendy hairstyles for festive season for you.
While it is easy and enticing to let your hair leave loose, with all the socializing, greeting, dancing and fun activities, your hair may come in the way of celebration. It will not only hamper the festive fun but also damage your hair quality. So, instead of leaving your hair loose, try some trendy hairdos or Bolloywood hairstyles 2023 to keep your hair looking chic and fab.
Here are the top 8 hairstyles for festive season 2023 inspired by Bollywood celebs. Whether you are wearing an Indian Saree, lehenga, salwar suit or a western outfit, these celebrity-inspired hairstyles for festivals will surely amp your outfit and accessories. What's more? You will glam up and shine like a star.
1. Pulled-Back French Braid Hairstyle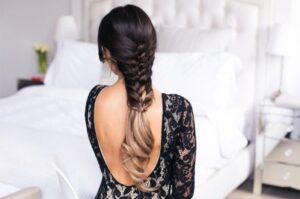 The festive season is the time when we put on our statement earrings but what is the point of donning them all when your loose hair is going to cover them all? A pulled-back French braid is one of the best hairstyles for Diwali at home to flaunt your traditional hairdo whilst making your earrings the star of your festival look.
2. One Side French Braid Hairstyle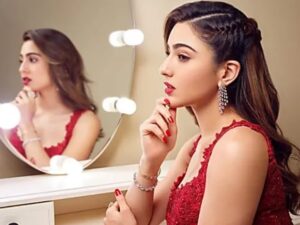 If pulled back French braid is not an option for you, you would certainly love the side French braid style. Take inspiration from Sara Ali Khan and other Bollywood celebs who love styling French breads with their traditional outfits.
3. Low, Loose Ponytail Hairstyle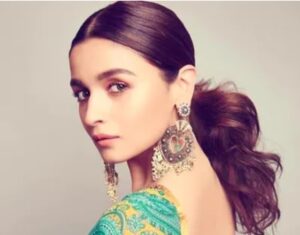 A high, tight ponytail has somewhere replaced by the low, loose ponytail in today's indo-western hairstyle look. So, this festive season, tie a low, loose ponytail and leave a few strands loose on the face frame to complete the look.
4. Half Up Bun Hairstyle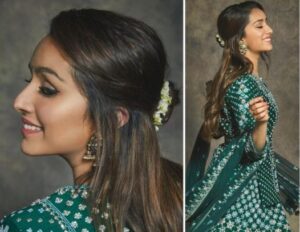 Want to flaunt your long and thick tresses but also love to go with the festive trend of doing a hair bun? No worries! Here's the middle way. Try Shradha Kapoor's half-up hair bun and half hair open hairstyle. What's more? You can adorn the hair bun with gajara to get the full festive vibe. This is the 2023 hairstyle top trend. Rock the traditional hairdo with a modern twist with this trendy hairstyle 2023.
5. Half Up, Half Down Hairstyle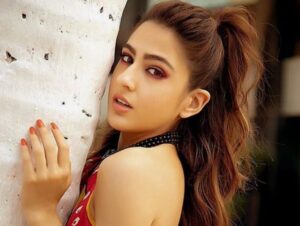 Give a "pardesi twist" to your "desi" outfit with a refreshing half-up-half-down hairstyle. If you don't have enough time to spend onan elaborate hairstyle, you can try this half up, half down hairdo as Sara Ali Khan has done in this look.
6. Double Side French Braid Hairstyle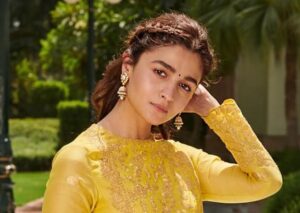 If you have got fed up with your tresses falling on your face, tuck them with double-side French braids. Try this hairstyle in the way as Aliya Bhatt has done in this desi look. It is a perfect hairstyle for the festive season that goes oh so well with all your Indian sarees, suits and lehengas.
7. A Voluminous Messy Bun Hairstyle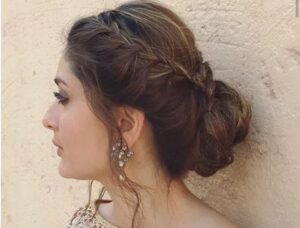 A messy bun with volume around the crown area is one of the best hairstyles for festive season. It looks chic and also goes well for traditional occasions. Twist and tuck your hair in a bun and secure it with pins. You can use hair styling spray to manage any bangs that annoy you. It is the best hairstyle for girls who love to go simply out of the way.
8. Sleek, Low Bun Hairstyle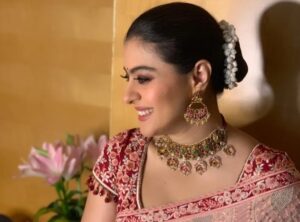 A simple sleek, low bun with a middle part makes the best statement to flaunt your stunning hair accessories. Just make a bun, tuck it with bobby pins and warp your favourite accessory around it. If you don't have styling accessories, you can wrap gajara also which goes well with your traditional outfit and completes your festive look.
Pro Tips on Hairstyles for Festive Season
Keep your hairdo simple but elegant and let your makeup do the talking.
If you have long hair, elegant braids like a pulled-back French braid, a broad fishtail, waterfall braid layer, side braid etc. hairstyles for girls will look good 2023 festive season. Indeed, these are the best hairstyles for women.
People with medium hair should opt for stylish hairdos like a low bun, messy bun and low ponytails which look stunning with traditional outfits during the festive season.
If you have short hair, leave the hair loose or try double-sided French braids, half up half down hairstyles for festivals to rock on this Diwali. No more search of best hairstyles for short hair, try these hairstyles this festive season and mark your presence.
Don't miss to set your hairstyle with a hair setting gel or hair spray to keep your hairdo intact throughout the celebration.
Sep 15 2023
hairstyle ideas
Festive Hair Care – Dos and Don'ts
Here is a list of a few Dos and Don'ts you can follow as a prep for the haisrtyle for Karwa chauth, Diwlai hairstyle 2023 or as a festive season hairstyles.
| | |
| --- | --- |
| Dos | Don'ts |
| Start massaging your hair with coconut oil a few weeks beforethe festive season to address all your hair woes. Coconut oil massage stimulates blood circulation in the scalp, nourishes roots and leaves your hair feeling softer and shinier. | Don't massage show vigorously. It can cause hair breakage and damage. Don't massage daily. 2-3 times a day is fine to get your hair game on. |
| Choose mild shampoos free from toxic chemicals to wash your hair. Follow the process with a clarifying shampoo to remove the extra build-up of sweat, accumulated in hair follicles when you rock on the dance floor. | Don't go for chemical-based products to wash and condition your hair. Chemical-based hair care products can steal the natural oils of your scalp, making it dry and damaged. |
| Just go for trendy hairstyles for Diwali 2023. Take inspiration from your favourite celebrity and rock the look. If you are unsure how to replicate the same look you see on the digital screen, you can get help from a hair expert. | Don't use heat-styling equipment for hairstyles. Limit the use of blow dryers, curlers, straighteners, and other heat styling equipment as much as possible. Let your natural hair be the talk of the town. |
| When we talk about the dos of healthy hair, external care is not just enough. Take a balanced and nutritious diet full of essential minerals, vitamins, protein and other nutrients to boost your hair health. With uncontrollable cravings for eating delicious sweets, snacks and chocolates, keep a check on your nutrient intake also. | Don't take too much junk food, oily snacks, sugary foods, and carbonated beverages during the festive season. The deficiency of enough iron, Vitamin Cand protein-rich foods in your diet can cause hair fall and other hair problems. |
| While taking alcoholic drinks and other sugary beverages seems tempting during the festive season, make sure to add healthy drinks also to your routine. | Don't miss to stay hydrated by drinking plenty of water and fresh juice whenever you can. |
I hope this guide on haircare and hairstyles for festive season would help you rock on this Karwa Chauth, Navratri, Dussehra, Diwali and other festivals in full swing without wrecking your hair health. So, get, set and glam for an ever-enjoyable festive season with trendy hairstyles and healthy hair!
Related Article: 5 Best dress ideas for men & women to glam up the look this festive season 2022-2023